Format & Rules
No movement, Advance, or Sweep in Powerplay
Advance OR sweep OR movement

 max 

1 per over after Powerplay
Stance should cover offstump and middle stump
4 fielders on offside, 5 on leg side. Max 2 players on boundary on offside at all times.
Player height 190 above not allowed
Stumping

Pace bowling stumping not out doesn't matter if he dances or lift or drags his feet

Note: Initially ur feets must be inside crease and advance will be out. 

If batsman not able to show his initial feet then OUT
In spin bowling stumping is out irrespective of anything even if batsman dance

🕺🏻

In 1st inning if u dc at 9th wicket and wicket counted then

If U loose at 16.5 overs or before then 2nd inning player need to bat till 9 wickets. 

If U loose at 17 overs or later then batsman will bat normally in 2nd inning till 10 th wicket

RUNOUTS

IF attempted run then everything is OUT except dancing
IF Run Not attempted then stumping rule bhi will be followed even batman drags himself out will be Not Out

If edge goes to slip/off gully or keeper and umpire doesn't gives out then his decision will be final..only in case of keeper n slips/off gully.
Only 1 Bumrah/Malinga action allowed.
Teams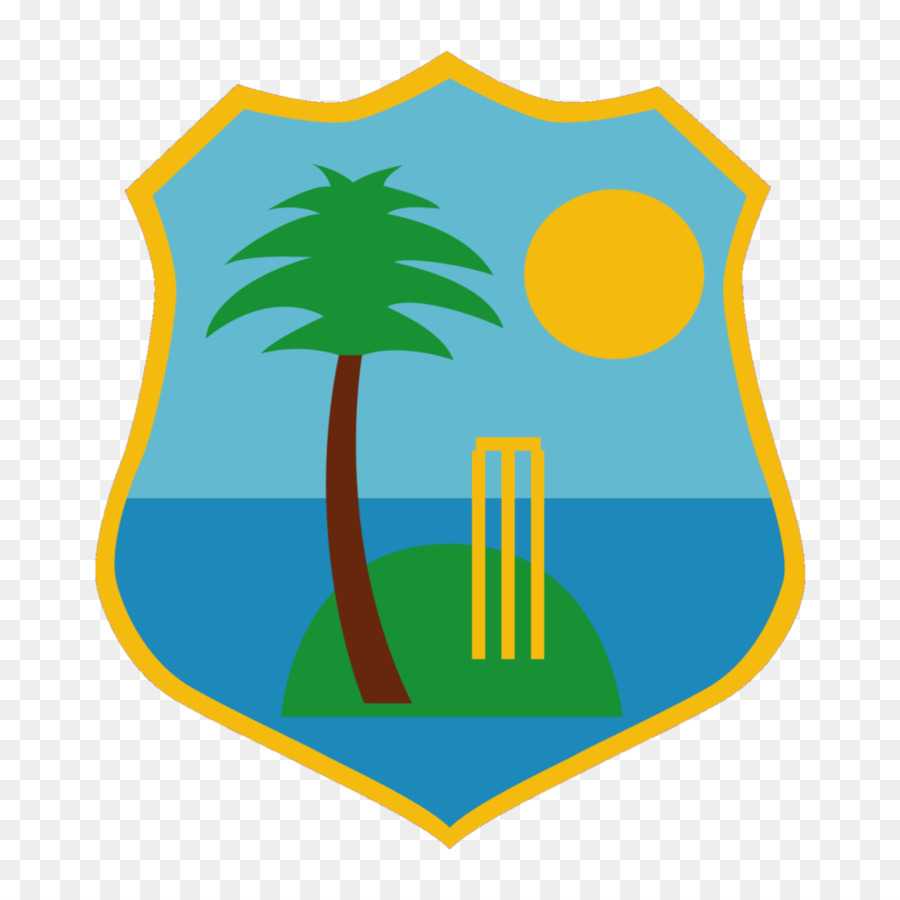 West Indies (Current) – Zaki Rizvi, Taha Khan, Sid Gupta, Imran, Jai Wadhwani, Joshua Campbell, sandy grewal, Rohit Basu, shoaib zafar, Rahul Bhateja, Hiren Anarkat, chayan pahuja, behemoth, abdul rehman

Australia (Current) – Pushkar (c), Angad Singh, Mohammed Sabir, Raam, Waqas Ahmed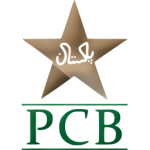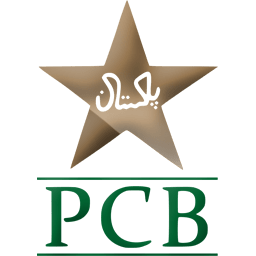 Pakistan (Current) – Wasim Abbas (c), Yashraj Singh, Usama Sadiq, tyb, Nick

New Zealand (Current) – Ali Akbar (c), AG, Jai Ram Siliveri, Karan Mehta, Vaibhav Banga

South Africa (Current) – Bil (c), ajay gupta, Amir Ali, Chirag Joshi, Vick Mehta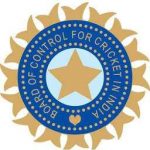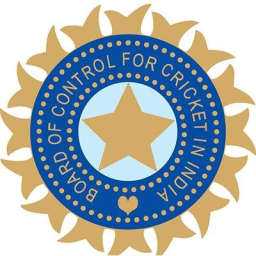 India (Current) – Tejas Khurana (c), Shashank Surana, Muhammad Ali Khan, ice breaker, Guneet Wadhwa
Leaderboard
#

TM

Team

M

Matches

W

Won

L

Lost

D

Draw/Tie

Pts

Points

W%

Win Percent (%)

NRR

NRR

1
India (Current)
123
90
33
0
450
73.17
1.23
2
South Africa (Current)
175
81
94
0
405
46.29
-0.45
3
New Zealand (Current)
119
73
46
0
365
61.34
1.35
4
Pakistan (Current)
135
67
68
0
335
49.63
0.46
5
Australia (Current)
90
27
63
0
135
30.00
-1.51
6
West Indies (Current)
74
19
55
0
95
25.68
-2.23
7
Cricket 22 Teams World Cup
2
2
0
0
10
100.00
4.34
#

P

Player

TM

Team

M

Matches

W

Won

L

Lost

D

Draw/Tie

Pts

Points

W%

Win Percent (%)

NRR

NRR

Last 5

Last 5 Games

1
Wasim Abbas
Pakistan (Current)
46
35
11
0
175
76.09
1.05

W

W

L

L

L

2
Tejas Khurana
India (Current)
38
32
6
0
160
84.21
3.21

W

W

W

W

W

3
Bil
South Africa (Current)
51
29
22
0
145
56.86
1.47

L

W

W

L

W

4
Amir Ali
South Africa (Current)
37
21
16
0
105
56.76
0.97

L

L

W

L

W

5
Muhammad Ali Khan
India (Current)
37
21
16
0
105
56.76
-0.11

L

L

W

W

W

6
Chirag Joshi
South Africa (Current)
44
20
24
0
100
45.45
-0.81

W

W

W

W

W

7
Vaibhav Banga
New Zealand (Current)
27
19
8
0
95
70.37
2.82

L

W

W

W

W

8
Ali Akbar
New Zealand (Current)
26
17
9
0
85
65.38
2.78

L

W

W

W

L

9
Shashank Surana
India (Current)
17
13
4
0
65
76.47
2.00

W

W

W

W

L

10
Guneet Wadhwa
India (Current)
17
13
4
0
65
76.47
1.85

W

W

L

W

W

11
AG
New Zealand (Current)
19
13
6
0
65
68.42
2.44

W

L

W

W

W

12
Jai Ram Siliveri
New Zealand (Current)
20
12
8
0
60
60.00
-0.73

L

W

L

W

L

13
Karan Mehta
New Zealand (Current)
27
12
15
0
60
44.44
-0.15

W

L

L

L

W

14
Usama Sadiq
Pakistan (Current)
35
12
23
0
60
34.29
-0.72

L

L

W

W

L

15
ice breaker
India (Current)
14
11
3
0
55
78.57
0.37

W

W

W

L

L

16
Waqas Ahmed
Australia (Current)
41
11
30
0
55
26.83
-1.70

L

W

L

L

L

17
Vick Mehta
South Africa (Current)
31
10
21
0
50
32.26
-3.13

W

W

L

L

W

18
Nick
Pakistan (Current)
14
9
5
0
45
64.29
1.49

L

W

W

W

W

19
Mohammed Sabir
Australia (Current)
19
9
10
0
45
47.37
0.57

L

W

L

W

L

20
Taha Khan
West Indies (Current)
19
7
12
0
35
36.84
0.02

W

L

L

L

W

21
tyb
Pakistan (Current)
20
7
13
0
35
35.00
1.52

L

L

L

L

W

22
chayan pahuja
West Indies (Current)
20
6
14
0
30
30.00
-3.72

W

W

L

L

L

23
Raam
Australia (Current)
5
4
1
0
20
80.00
-0.44

W

W

L

W

W

24
Yashraj Singh
Pakistan (Current)
20
4
16
0
20
20.00
-0.64

L

L

L

L

L

25
Angad Singh
Australia (Current)
22
3
19
0
15
13.64
-2.85

L

L

W

L

L

26
Joshua Campbell
Cricket 22 Teams World Cup
2
2
0
0
10
100.00
4.34

W

W

27
Rohit Basu
West Indies (Current)
7
2
5
0
10
28.57
-1.30

L

L

L

L

W

28
Rahul Bhateja
West Indies (Current)
1
1
0
0
5
100.00
3.03

W

29
Jai Wadhwani
West Indies (Current)
2
1
1
0
5
50.00
1.21

W

L

30
behemoth
West Indies (Current)
5
1
4
0
5
20.00
-3.60

L

L

L

W

L

31
Zaki Rizvi
West Indies (Current)
8
1
7
0
5
12.50
-4.60

L

W

L

L

L

32
ajay gupta
South Africa (Current)
12
1
11
0
5
8.33
-4.27

L

L

L

L

L

33
Joshua Campbell
West Indies (Current)
6
0
6
0
0
0.00
-1.10

L

L

L

L

L

34
Pushkar
Australia (Current)
3
0
3
0
0
0.00
-3.61

L

L

L

35
sandy grewal
West Indies (Current)
5
0
5
0
0
0.00
-4.75

L

L

L

L

L

36
Hiren Anarkat
West Indies (Current)
1
0
1
0
0
0.00
-8.48

L
Batting Stats
#

P

Player

M

Matches

R

Runs

SR

Strike Rate

1
Bil
51
7454
181.94
2
Chirag Joshi
44
6251
165.63
3
Wasim Abbas
46
6183
155.12
4
Tejas Khurana
38
4883
201.44
5
Amir Ali
37
4622
162.18
6
Muhammad Ali Khan
37
4394
127.29
7
Usama Sadiq
35
3866
147.05
8
Waqas Ahmed
41
3858
134
9
Vaibhav Banga
27
3445
193.76
10
Vick Mehta
31
3407
115.06
11
Ali Akbar
26
3315
190.3
12
Karan Mehta
27
3025
158.96
13
AG
19
3012
189.67
14
Mohammed Sabir
19
2606
170.44
15
Angad Singh
22
2496
123.81
16
tyb
20
2388
185.26
17
Jai Ram Siliveri
20
2320
124.33
18
Yashraj Singh
20
2308
149.39
19
chayan pahuja
20
2218
130.24
20
Shashank Surana
17
2116
181.01
21
ice breaker
14
1906
158.17
22
Guneet Wadhwa
17
1899
173.42
23
Taha Khan
19
1791
143.86
24
Nick
14
1676
165.78
25
ajay gupta
12
971
104.86
26
Rohit Basu
7
786
161.07
27
Raam
5
686
130.17
28
Joshua Campbell
6
650
136.55
29
Zaki Rizvi
8
640
158.81
30
behemoth
5
477
122.62
31
sandy grewal
5
445
101.83
32
Pushkar
3
317
155.39
33
Jai Wadhwani
2
286
119.17
34
Joshua Campbell
2
281
187.33
35
Rahul Bhateja
1
127
198.44
36
Hiren Anarkat
1
55
75.34
Bowling Stats
#

P

Player

M

Matches

WKTs

Wickets Taken

ECO

Economy Rate

1
Bil
51
443
9.45
2
Wasim Abbas
46
435
8.26
3
Tejas Khurana
38
374
8.97
4
Waqas Ahmed
41
364
9.76
5
Muhammad Ali Khan
37
335
7.73
6
Chirag Joshi
44
329
10.75
7
Amir Ali
37
318
8.81
8
Usama Sadiq
35
266
9.53
9
Karan Mehta
27
255
9.66
10
Vaibhav Banga
27
247
8.87
11
Vick Mehta
31
235
9.97
12
Ali Akbar
26
225
8.68
13
Jai Ram Siliveri
20
189
8.22
14
Angad Singh
22
184
10.24
15
AG
19
176
8.95
16
tyb
20
175
9.62
17
Guneet Wadhwa
17
168
8.64
18
Mohammed Sabir
19
167
9.63
19
Taha Khan
19
165
8.63
20
Shashank Surana
17
164
8.93
21
Yashraj Singh
20
161
9.6
22
chayan pahuja
20
154
11.45
23
ice breaker
14
128
9.13
24
Nick
14
124
8.48
25
ajay gupta
12
78
10.53
26
Rohit Basu
7
70
10.89
27
Zaki Rizvi
8
64
14.04
28
Joshua Campbell
6
51
9.31
29
Raam
5
50
8.24
30
sandy grewal
5
38
10.86
31
behemoth
5
32
10.75
32
Pushkar
3
29
12.86
33
Joshua Campbell
2
20
6.84
34
Jai Wadhwani
2
18
5.9
35
Rahul Bhateja
1
10
9
36
Hiren Anarkat
1
1
12.44