Format & Rules
Format
Overs: 20
Pitch/Stadium: Generate using Randomizer
Match Time: Day (8:30 AM start preferred)
Two teams qualify for KO. Top 5 players both teams qualify for KO
Game Rules
Pick any team. Player height should be between 175 and 190cm
Field Settings: 4 fielders on off side. Short Mid Off/Mid On Fielders (Fielder next to umpire) Not Allowed.
Bowling Speed for Fast and Fast Medium should not be more than 2 bars as shown in image below. (Medium bowlers max speed allowed).
Orange Perks not allowed for Fast and Fast Medium bowlers. (Orange perks allowed for medium bowlers).
Overall skill rating for Fast and Fast Medium bowlers cannot be more than 95. (For medium and spin bowlers 100 skill is allowed).
Max 3 Red balls per over in pace and spin
Max 1 spell of Fast bowling allowed (Not mandatory to bowl 1 spell of fast bowler).
Max 1 spell of Medium bowler allowed (Not mandatory to bowl 1 spell of medium).
Max 16 overs of Fast Medium bowler allowed.
Minimum 4 overs of Spin compulsory. Max 8 allowed.
Max 1 Sweep against Pace bowlers
Max 2 Sweeps against Spin bowlers
Anyone caught violating above rules will be removed from the league.
Disconnect rules for Bugs
Disconnect allowed when shot played in outfield and all of as sudden ball goes to keeper's hand
Disconnect allowed on lag run outs such as ball going past fielder and all of a sudden in fielders hand as long as video proof provided
Disconnect all on invisible balls or flickering ball (ball disappears and then appears again). Provide proof  if asked by opponent
Steps to overcome "Unable to join" error
Person hosting the game do "Send Invite" to the opponent two times. Opponent should join the first invite and he will get error. Then opponent has to join the second invite and game connection will be successful.
OR
Person joining the game , do "Test Network" on PS4 and then join again.
Teams

Australia (Current) – Faizi Bash (c), Gaurav talwar, Angad Singh, Amir Ali, Ali Akbar, Ahsan Ali, Woolybloom SL

New Zealand (Current) – Shashank Surana (c), Biprojit Roy, Nick, Srimant Das, tyb, Usama Sadiq, Zafar Iqbal

England (Current) – Raam (c), Ahmad Waqas, Chirag Joshi, Imran, Pushkar, Vaibhav Banga, Wasim Abbas

South Africa (Current) – Guneet Wadhwa (c), akill85, Bil, kunal nagpal, Raj Cheema, Mohammed Sabir, Shafeeq C T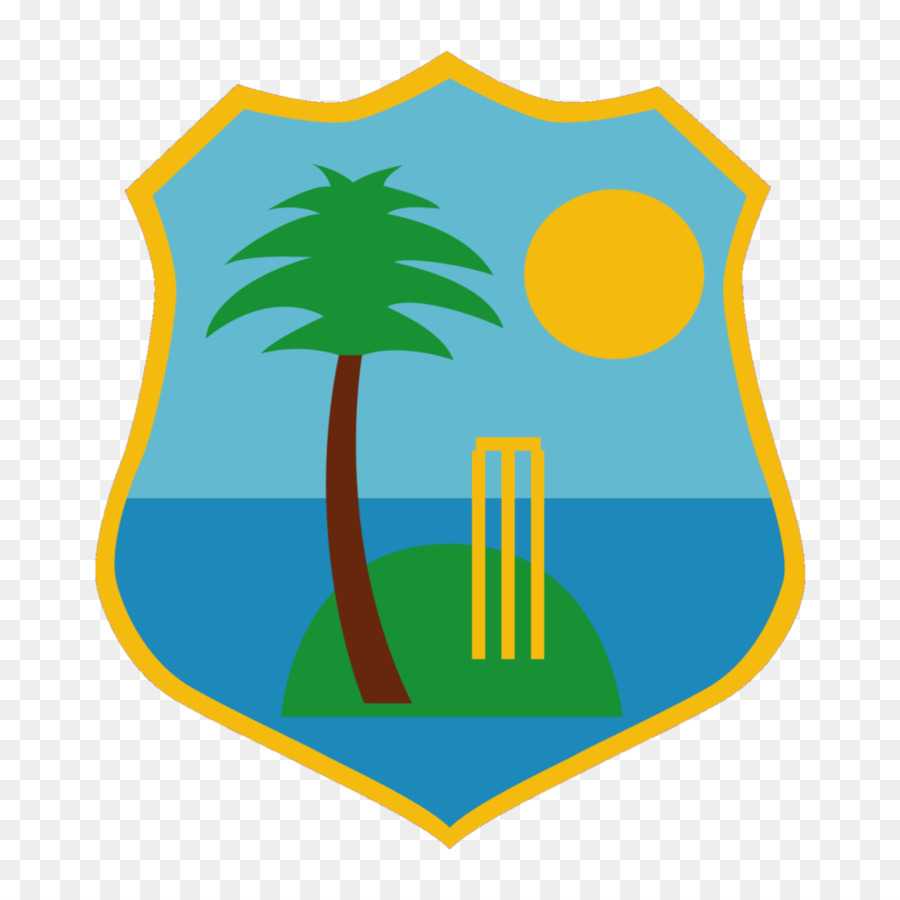 West Indies (Current) – Rahul Bhateja (c), Mmh, Puneet Vig, Rohit, Sid Gupta, Taha Khan, Waqas Ahmed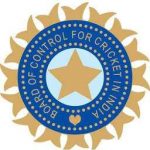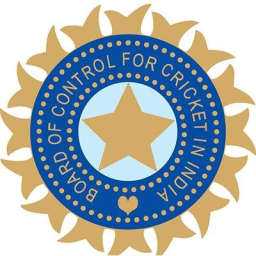 India (Current) – Shail Radia (c), Sahil Nagar, mihir tyagi, Khan, Joshua Campbell, Avrajeet Karmakar, Adnan Khan
Leaderboard
#

TM

Team

M

Matches

W

Won

L

Lost

D

Draw/Tie

Pts

Points

W%

Win Percent (%)

NRR

NRR

1
Australia (Current)
282
140
142
0
700
49.65
0.27
2
England (Current)
254
129
125
0
645
50.79
-0.59
3
South Africa (Current)
221
124
97
0
620
56.11
0.57
4
New Zealand (Current)
206
117
89
0
585
56.80
0.45
5
West Indies (Current)
199
94
105
0
470
47.24
-0.20
6
India (Current)
85
19
66
0
95
22.35
-0.94
7
Cricket 21 Auction Season 1
1
1
0
0
5
100.00
0.04
#

P

Player

TM

Team

M

Matches

W

Won

L

Lost

D

Draw/Tie

Pts

Points

W%

Win Percent (%)

NRR

NRR

Last 5

Last 5 Games

1
Pushkar
England (Current)
64
46
18
0
230
71.88
-0.03

L

W

W

W

W

2
Shashank Surana
New Zealand (Current)
65
44
21
0
220
67.69
0.43

L

L

W

W

W

3
Bil
South Africa (Current)
52
37
15
0
185
71.15
1.07

W

W

W

W

W

4
Ali Akbar
Australia (Current)
58
37
21
0
185
63.79
0.72

W

W

W

L

L

5
Faizi Bash
Australia (Current)
51
30
21
0
150
58.82
1.02

L

L

W

W

W

6
Amir Ali
Australia (Current)
43
27
16
0
135
62.79
0.42

W

L

L

W

W

7
Usama Sadiq
New Zealand (Current)
47
27
20
0
135
57.45
0.37

W

L

W

W

W

8
Wasim Abbas
England (Current)
44
24
20
0
120
54.55
0.14

L

W

L

L

W

9
Sid Gupta
West Indies (Current)
25
22
3
0
110
88.00
1.06

W

W

W

W

W

10
Guneet Wadhwa
South Africa (Current)
36
22
14
0
110
61.11
0.09

W

W

W

W

L

11
Shafeeq C T
South Africa (Current)
38
22
16
0
110
57.89
0.44

L

W

L

W

L

12
Ahsan Ali
Australia (Current)
23
21
2
0
105
91.30
2.25

L

W

W

W

W

13
Mohammed Sabir
South Africa (Current)
36
20
16
0
100
55.56
-0.13

W

L

L

L

L

14
Raj Cheema
South Africa (Current)
36
19
17
0
95
52.78
2.67

W

W

L

W

W

15
Chirag Joshi
England (Current)
43
18
25
0
90
41.86
-1.78

W

L

L

W

W

16
Nick
New Zealand (Current)
29
17
12
0
85
58.62
1.59

L

W

W

L

L

17
Mmh
West Indies (Current)
31
17
14
0
85
54.84
0.07

W

L

L

L

W

18
Puneet Vig
West Indies (Current)
31
16
15
0
80
51.61
-0.16

W

L

L

W

L

19
Waqas Ahmed
West Indies (Current)
55
16
39
0
80
29.09
-1.15

W

W

L

L

L

20
Ahmad Waqas
England (Current)
52
14
38
0
70
26.92
-1.34

L

L

L

W

W

21
Zafar Iqbal
New Zealand (Current)
26
13
13
0
65
50.00
-0.28

W

L

W

W

L

22
Raam
England (Current)
18
12
6
0
60
66.67
0.58

L

W

W

W

W

23
Rahul Bhateja
West Indies (Current)
20
12
8
0
60
60.00
0.01

W

L

L

L

L

24
Vaibhav Banga
England (Current)
21
12
9
0
60
57.14
-0.57

W

L

W

W

W

25
tyb
New Zealand (Current)
25
12
13
0
60
48.00
1.73

L

L

L

W

W

26
Angad Singh
Australia (Current)
30
11
19
0
55
36.67
-0.81

L

L

W

L

W

27
Woolybloom SL
Australia (Current)
53
11
42
0
55
20.75
-0.93

L

L

W

L

L

28
Taha Khan
West Indies (Current)
24
10
14
0
50
41.67
0.91

W

L

L

L

W

29
Adnan Khan
India (Current)
27
10
17
0
50
37.04
-0.05

L

W

L

W

L

30
mihir tyagi
India (Current)
22
5
17
0
25
22.73
-1.13

W

L

L

L

L

31
kunal nagpal
South Africa (Current)
16
4
12
0
20
25.00
-0.25

L

L

W

L

L

32
Srimant Das
New Zealand (Current)
11
3
8
0
15
27.27
-1.40

W

L

L

L

W

33
Imran
England (Current)
12
3
9
0
15
25.00
-1.75

L

L

W

L

L

34
Gaurav talwar
Australia (Current)
24
3
21
0
15
12.50
-0.92

L

L

L

L

L

35
Khan
India (Current)
7
2
5
0
10
28.57
0.47

L

W

L

L

L

36
Joshua Campbell
Cricket 21 Auction Season 1
1
1
0
0
5
100.00
0.04

W

37
Biprojit Roy
New Zealand (Current)
3
1
2
0
5
33.33
-1.55

L

L

W

38
Sahil Nagar
India (Current)
5
1
4
0
5
20.00
-0.87

L

L

L

W

L

39
Rohit
West Indies (Current)
13
1
12
0
5
7.69
-2.37

L

L

L

L

L

40
Shail Radia
India (Current)
17
1
16
0
5
5.88
-1.68

L

L

L

L

L

41
akill85
South Africa (Current)
7
0
7
0
0
0.00
-1.59

L

L

L

L

L

42
Avrajeet Karmakar
India (Current)
3
0
3
0
0
0.00
-1.78

L

L

L

43
Joshua Campbell
India (Current)
4
0
4
0
0
0.00
-5.40

L

L

L

L
Batting Stats
#

P

Player

M

Matches

R

Runs

SR

Strike Rate

1
Pushkar
64
6035
103.84
2
Shashank Surana
65
5851
122.87
3
Faizi Bash
51
5160
127.19
4
Ali Akbar
58
4963
111.78
5
Bil
52
4954
116.76
6
Ahmad Waqas
52
4693
103.28
7
Wasim Abbas
44
4684
114.58
8
Chirag Joshi
43
4473
105.67
9
Amir Ali
43
4166
113.7
10
Usama Sadiq
47
4143
115.56
11
Woolybloom SL
53
3912
104.74
12
Waqas Ahmed
55
3671
95.67
13
Guneet Wadhwa
36
3661
108.22
14
Shafeeq C T
38
3605
120.01
15
Mohammed Sabir
36
3337
107.51
16
Nick
29
3216
137.26
17
Raj Cheema
36
3192
165.13
18
Puneet Vig
31
3188
105.6
19
Mmh
31
2775
116.94
20
Zafar Iqbal
26
2660
120.31
21
Adnan Khan
27
2629
120.6
22
Ahsan Ali
23
2603
142.32
23
Angad Singh
30
2422
97.35
24
tyb
25
2384
146.89
25
Sid Gupta
25
2286
116.81
26
Taha Khan
24
2236
129.47
27
Rahul Bhateja
20
2209
108.6
28
Raam
18
1827
112.29
29
Vaibhav Banga
21
1791
97.13
30
mihir tyagi
22
1702
90.72
31
Gaurav talwar
24
1412
115.64
32
kunal nagpal
16
1302
116.56
33
Shail Radia
17
1283
97.64
34
Imran
12
866
85.24
35
Srimant Das
11
805
77.33
36
Rohit
13
773
89.06
37
Khan
7
674
131.13
38
akill85
7
467
125.2
39
Sahil Nagar
5
334
103.73
40
Joshua Campbell
4
308
100.98
41
Avrajeet Karmakar
3
260
105.69
42
Biprojit Roy
3
213
73.7
43
Joshua Campbell
1
97
96.04
Bowling Stats
#

P

Player

M

Matches

WKTs

Wickets Taken

ECO

Economy Rate

1
Shashank Surana
65
610
6.95
2
Pushkar
64
598
6.24
3
Ali Akbar
58
553
6.02
4
Bil
52
493
5.96
5
Faizi Bash
51
479
6.65
6
Usama Sadiq
47
429
6.56
7
Ahmad Waqas
52
408
7.51
8
Woolybloom SL
53
398
7.19
9
Amir Ali
43
390
6.41
10
Wasim Abbas
44
384
6.71
11
Waqas Ahmed
55
380
6.9
12
Guneet Wadhwa
36
327
6.4
13
Mohammed Sabir
36
321
6.57
14
Chirag Joshi
43
312
8.07
15
Shafeeq C T
38
299
6.76
16
Puneet Vig
31
293
6.49
17
Nick
29
283
6.7
18
Raj Cheema
36
274
7.26
19
Mmh
31
270
6.93
20
Angad Singh
30
249
6.65
21
Sid Gupta
25
241
5.99
22
Zafar Iqbal
26
236
7.47
23
Ahsan Ali
23
229
6.29
24
tyb
25
221
7.11
25
Adnan Khan
27
220
7.32
26
Taha Khan
24
214
6.89
27
Gaurav talwar
24
209
7.87
28
Rahul Bhateja
20
189
6.49
29
Vaibhav Banga
21
181
6.39
30
mihir tyagi
22
175
6.54
31
Raam
18
174
6.18
32
kunal nagpal
16
154
7.31
33
Shail Radia
17
126
7.53
34
Rohit
13
99
7.66
35
Srimant Das
11
88
6.03
36
Imran
12
84
6.85
37
Khan
7
55
7.4
38
akill85
7
51
9.13
39
Sahil Nagar
5
39
7.09
40
Joshua Campbell
4
31
11.38
41
Avrajeet Karmakar
3
30
8.12
42
Biprojit Roy
3
28
5.91
43
Joshua Campbell
1
10
5.81